Hans Christian Martin - artistic direction, organ, continuo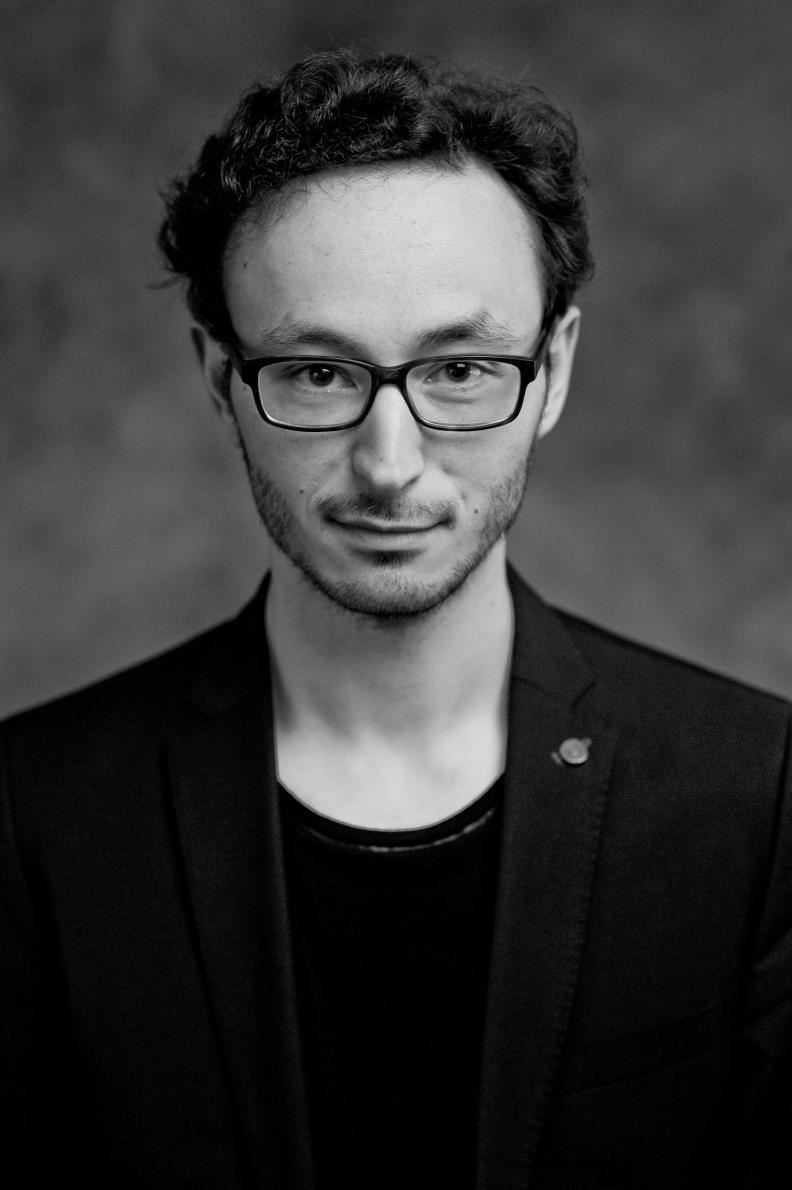 Hans Christian Martin was born in Zwickau in 1986. He received his first musical education in music theory, composition, violin and piano at the Robert Schumann Conservatory in his home town. From 2006 to 2014 he studied church music in Dresden and Weimar. He studied organ improvisation with Prof. Michael Kapsner, organ literature with Prof. Martin Strohhäcker and Prof. Silvius von Kessel, harpsichord with Raphael Alpermann, choral conducting with Prof. Christfried Brödel and Prof. Jürgen Puschbeck. He received further artistic inspiration in master classes from Prof. Olivier Latry (Paris) and Prof. Wolfgang Zerer (Hamburg), among others. From 2010 to 2017 he was cantor of the Weimar Jakobskirche and titular organist at the Schlosskirche Ettersburg near Weimar, and from 2013 to 2020 he was assistant lecturer at the Hochschule für Musik "Franz Liszt" Weimar. Until 2019 he also held the post of Wenzelsorganist on the Hildebrandt organ (1746) of the Naumburg City Church, which was co-designed by Johann Sebastian Bach. In 2014 he founded the  orchestra "Weimar Baroque" with baroque violinist Leopold Nicolaus.
His concert activities take him regularly to the Thomaskirche and Gewandhaus Leipzig, the Liederhalle Stuttgart, the Festspielhaus Baden-Baden, the Dresden Frauenkirche and to the festivals Festival OudeMuziek Utrecht, Bachfest Leipzig, Thüringer Bachwochen and Bach Biennale Weimar.
His encounter and collaboration with Helmuth Rilling was particularly formative. His participation in Bach Academies was followed by several years of concert activity in the "Bach Ensemble Helmuth Rilling". Among other works, Bach's B Minor Mass and Mozart's Requiem were performed under Helmuth Rilling's direction in the Tchaikovsky Concert Hall in Moscow and in the Mariinsky II in St. Petersburg. Hans Christian Martin also performed with the newly formed Gaechinger Cantorey under the direction of Hans-Christoph Rademann.
The connection with other art genres is of great concern for Hans Christian Martin. He has worked for various concert formats withactors Rufus Beck, Thomas Thieme, Markus Fennert and Christian Klischat, among others. He also works closely with the dancers Janine Schneider (contemporary dance) and Pandora Beaumont (classical dance).
Leopold Nicolaus - Baroque violin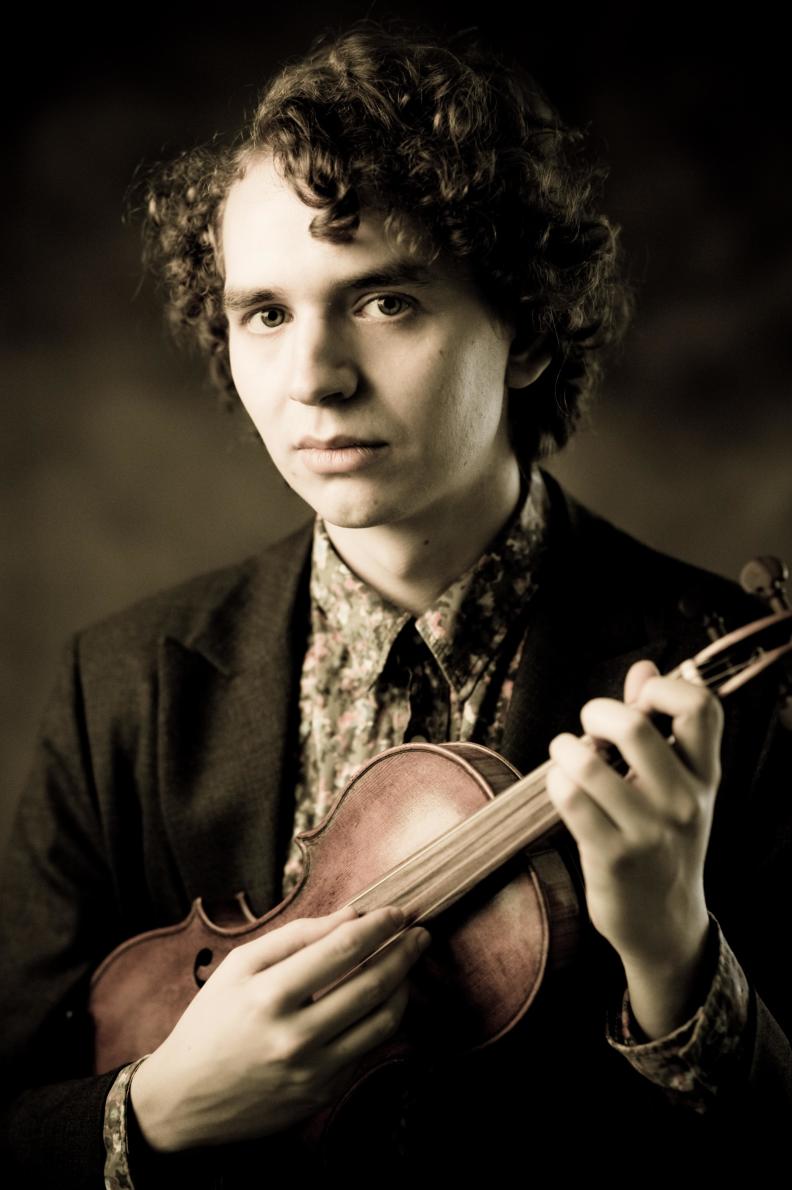 Leopold Nicolaus was born in Berlin in 1994. He received his first violin lessons at the age of eight. He spent his school years at the music high school Schloss Belvedere, the centre for highly gifted students of the Hochschule für Musik FRANZ LISZT Weimar. From 2010 to 2012 he received private lessons from Dragan Radosavievic, who holds teaching positions at the Universität der Künste Berlin and the Hochschule für Musik Hans Eisler in Berlin. In 2012 he switched to baroque violin and took private lessons with Midori Seiler. Since 2013 Leopold Nicolaus has been studying baroque violin at the Hochschule für Musik FRANZ LISZT Weimar and had lessons with Nadja Zwiener and Stefan Mai, among others, along side Midori Seiler. He also gained valuable experience during his time at the Mozarteum Salzburg. There he came into contact with teachers like Marcello Gatti, Alfredo Bernardini and Vittorio Ghielmi. He also took part in master classes with Midori Seiler, Stanley Ritchie, Alessandro Ciccolini, Jaap Ter Linden and Jordi Savall.
In August 2014 Leopold Nicolaus and the ensemble "TemporaFelicia", which he co-founded, won 2nd prize and the audience award at the "Biagio Marini Competition" and the "WDR SpecialPrize" in the soloist category at the "H.I.F. Biber Competition 2015".
As a chamber musician he is active in the ensemble "Urstrom" and the ensemble "Foscari", with whom he recorded a CD in 2019 "Rembrandt!", published by the label "Querstand". With the Salzburger Konzertgesellschaft he performed as chamber musician, but also as concertmaster and soloist. Leopold Nicolaus is academician of the "HandelSoloists" at the Karlsruhe Handel Festival and a permanent member of the "BachCollectiv" at the Köthener Bachfesttage.
Dora Alexiadou - Barockviola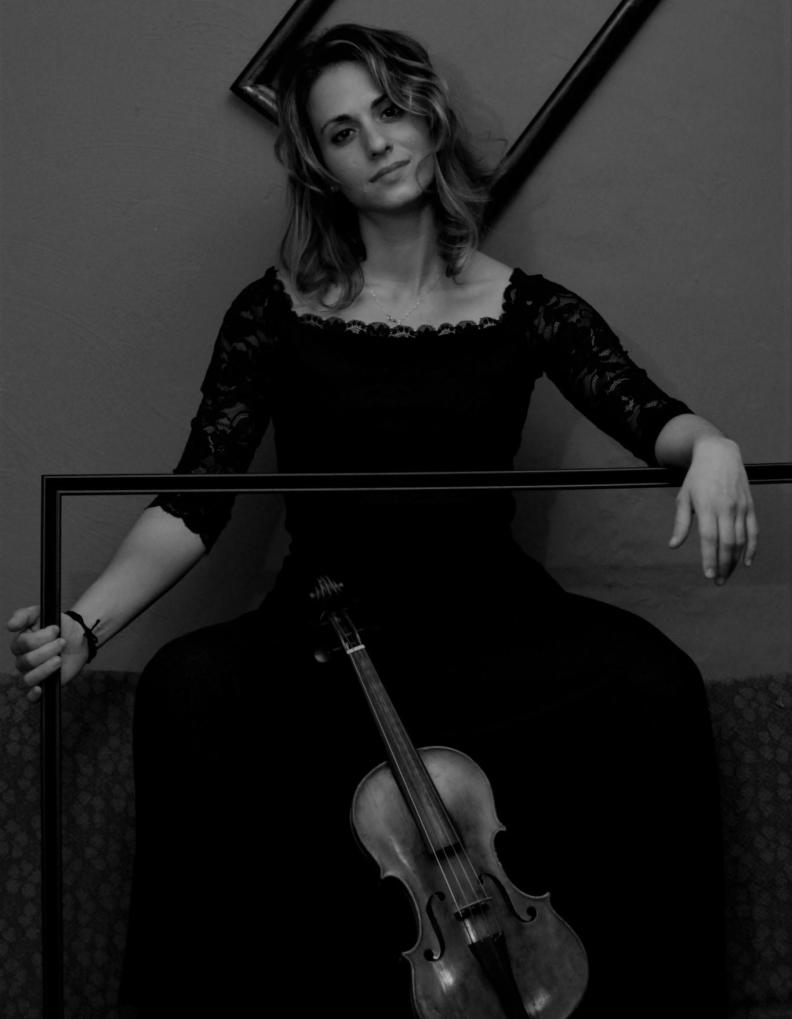 Dora Alexiadou wurde 1993 in Thessaloniki, Griechenland geboren und sie erhielt ihren ersten Geigenunterricht im Alter von acht Jahren. 2014 erhielt sie ihr Violin-Diplom bei Filippos Nakas Konservatorium und bis 2016 studierte sie "Violin Performance" im Bachelor bei Prof. Dimitrios Chandrakis an der Universität Makedonien. Sie hat als Geigerin und Bratschistin mit vielen Ensembles und Orchestern zusammengearbeitet u.a. mit Greek Youth Symphony Orchestra, Junges Mitteldeutsches Barock Ensemble, JSB Ensemble (BachakademieStuttgart 2019 & 2020), Netzwerk für Alte Musik Leipzig and Capella Jenensis (als Gast). Auch nahm sie beim Perigord du Noir Festival 2019 und bei der London Baroque Festival Akademie 2020 teil. Zeitgenössische Musik bestimmt auch einen großen Teil ihres Repertoires. Als Mitglied von "Eξis Trio" und 'MethExis Ensemble" nahm sie an zahlreiche Festivals teil, u.a. dem "Synthermia" Contemporary Music Festival und "Women Composing in the Balkans" Festival. Seit 2018 studiert sie Barockgeige bei Prof. Midori Seiler an der Hochschule für Musik FRANZ LISZT in Weimar.
Ezequiel Lino Mendoza Maldonado - Violone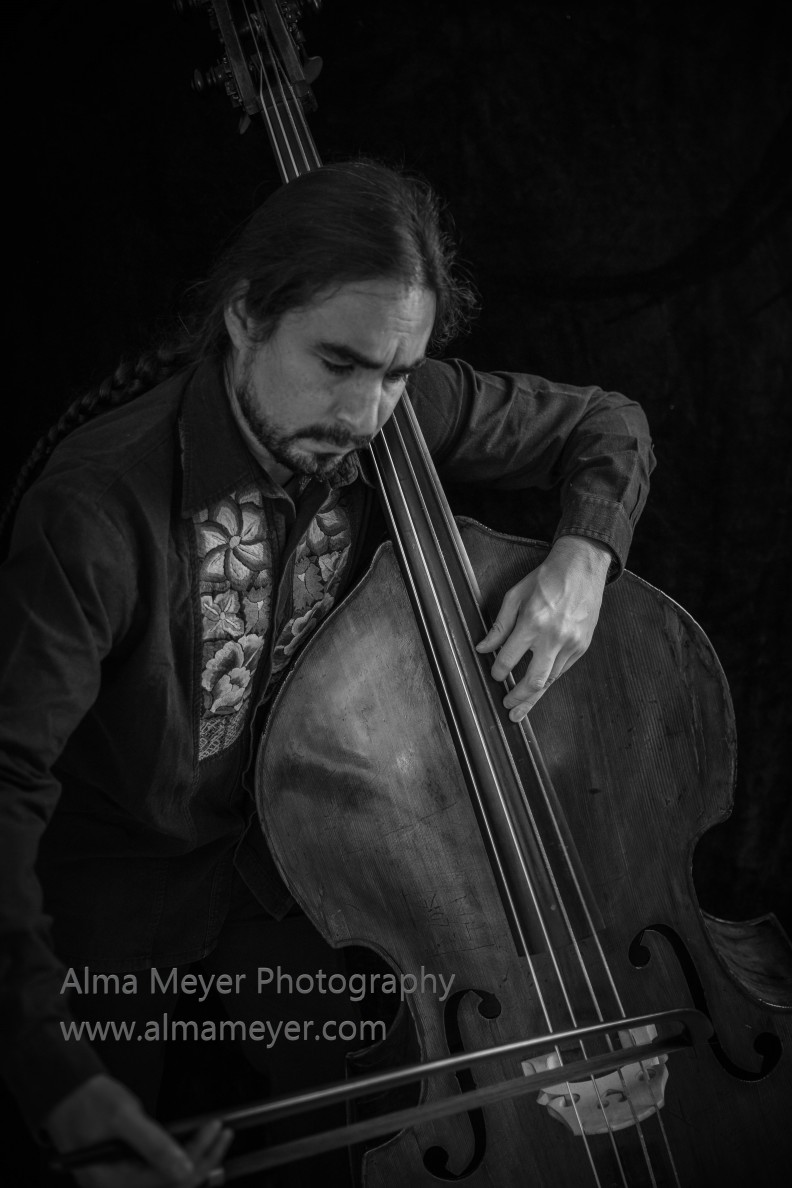 Ezequiel Lino Mendoza Maldonado, geboren in Mexiko-Stadt, begann im Alter von 16 Jahren mit dem Studium des Kontrabass an der Nationalen Musikschule (heute Fakultät für Musik) an der Autonomen Nationalen Universität von Mexiko unter der Leitung von Professor Luis Antonio Rojas Roldán. Im Herbst 2015 übersiedelte Lino in die Schweiz, wo er in Bern eine Meisterausbildung begann, um seine Fähigkeiten auf dem Kontrabass weiterzuentwickeln.
Im Juni 2018 erwarb Lino an der Hochschule der Künste Bern bei David Sinclair einen Master-Abschluss mit einem Minor-Studium am Wiener Violone. Während seiner Zeit in Europa hatte er Gelegenheit, in einer Vielzahl von Musikstilen aufzutreten, von zeitgenössischen bis hin zu historischen spezialisierten Orchestern in der Schweiz, Frankreich und Italien. Gegenwärtig setzt er seine akademische Ausbildung an der Schola Cantorum Basiliensis in Basel fort und erweitert seine Praxis in den Bereichen Alte Musik und Aufführung historischer Instrumente.
Lino spielt auf einem anonymen Tiroler Bass aus des XIX. Jahrhunderts.
Christopher Berensen - Cembalo, Orgel, Continuo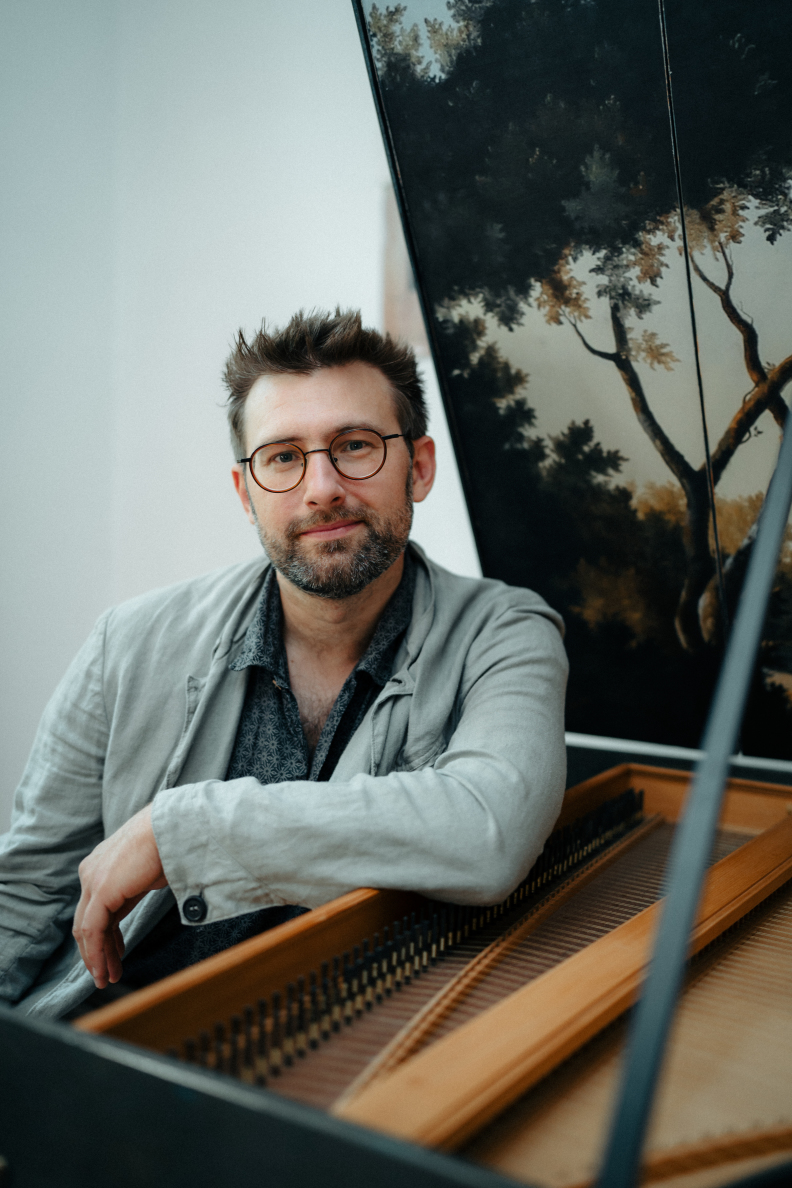 Christopher Berensen wurde in Sydney, Australien, geboren. Mit 15 Jahren gewann er den Musica Viva Australia Wettbewerb für Barock-Komposition. In diesem Zusammenhang wurde sein eigenes Concerto Grosso vom britischen Ensemble Florilegium aufgenommen. Seitdem arbeitet er freischaffend mit dem Repertoire des frühmodernen Zeitalters.
Mithilfe eines Stipendiums absolvierte er Studiengänge an der University of Sydney, anschließend an der Hochschule für Musik und Theater "Felix Mendelssohn-Bartholdy" in Leipzig, und wurde schon in Studienjahren als Solist, Begleiter, Kammermusik Partner, und Orchestermusiker beschäftigt.
Obwohl er prinzipiell Wettbewerbe meidet, gewann er trotzdem 2014 mit dem Ensemble Tempora Felicia den 2. Preis und Publkumspreis beim Biagio Marini Kammermusik Wettbewerb. Zusammen mit seinem Kollegen Leopold Nicolaus gewann er 2015 den WDR Sonderspreis beim H.I.F. Biber Wettbewerb, wo er darüber hinaus als beste/r Basso-Continuo SpielerIn des Wettbewerbs ernannt wurde.
Er ist im Laufe der Jahre mit hochwertigen Ensembles wie dem Australian Chamber Orchestra, dem Sydney Symphony Orchestra, der Bamberger Symphoniker, dem Sächsischen Barockorchester, dem Neuen Bachischen Collegium Musicum, der Merseburger Hofmusik, der Weimar Baroque, dem Mendelssohn Kammerorchester Leipzig und dem Ensemble für Barocktanz Begleitung Les Matelots aufgetreten und auf Aufnahmen erschienen.
2012 gründete er das Rosentaler Barock Ensemble und leitete 2014 das Ensemble in die zeitgenössische Erstaufführung einer unbekannten englischen Oper, "The Honour of Arbaces", von Lady Mary Stuart, Countess of Bute.
Seit 2018 ist er Lehrer für das Fach Musik an der Waldorfschule in den Mainauen, in der unterfränkischen Hassfurt, und dennoch pflegte er seine Konzerttätigkeit weiter.
Bruno Fernandes - Barocktrompete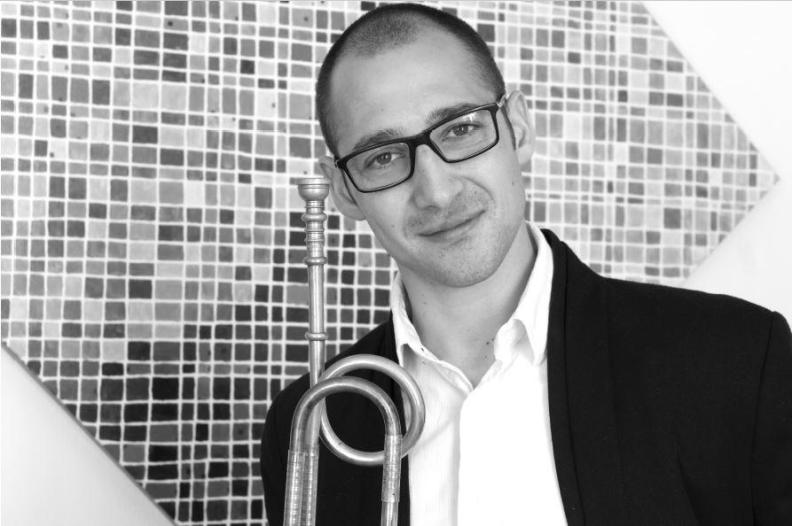 Born in Portugal, Bruno Fernandes is a trumpet player specialised in historical informed performance. Playing mostly on original instruments or copies of original instruments, Bruno has participated in live concerts as well as radio and television broadcasts in many European countries. After graduating in modern trumpet at Escola Superior de Música de Lisboa in the class of Stephen Mason and David Burt, Bruno pursued his studies in the Koninklijke Conservatorium Brussel with Manu Mellaerts (modern trumpet) and Niranjan Wijewickrema (baroque trumpet). In 2008 he decided to move to Amsterdam where he completed his bachelor in baroque trumpet with Friedemann Immer at the Conservatorium van Amsterdam, and his master in natural trumpet with Jean-François Madeuf at the Schola Cantorum Basiliensis in Basel.

He has played and recorded with some of the most sought after early ensembles in Europe such as "Le Poème Harmonique", B' Rock orchestra, Ensemble Matheus, Anima Eterna, Nederlandse Bachvereniging, Amsterdam Baroque Orchestra, Orquestra Barroca da Casa da Música and orquestra Divino Sospiro. Recent performances include over 40 concerts of Bach's Brandenburg Concerto No.2 with B'Rock orchestra led by the violinist Amandine Beyer.

In addition to performing, Bruno also enjoys teaching Natural trumpet at Escola Superior de Música de Lisboa, and both baroque and modern trumpet in his private trumpet studio.
Jan Huylebroeck - Pauken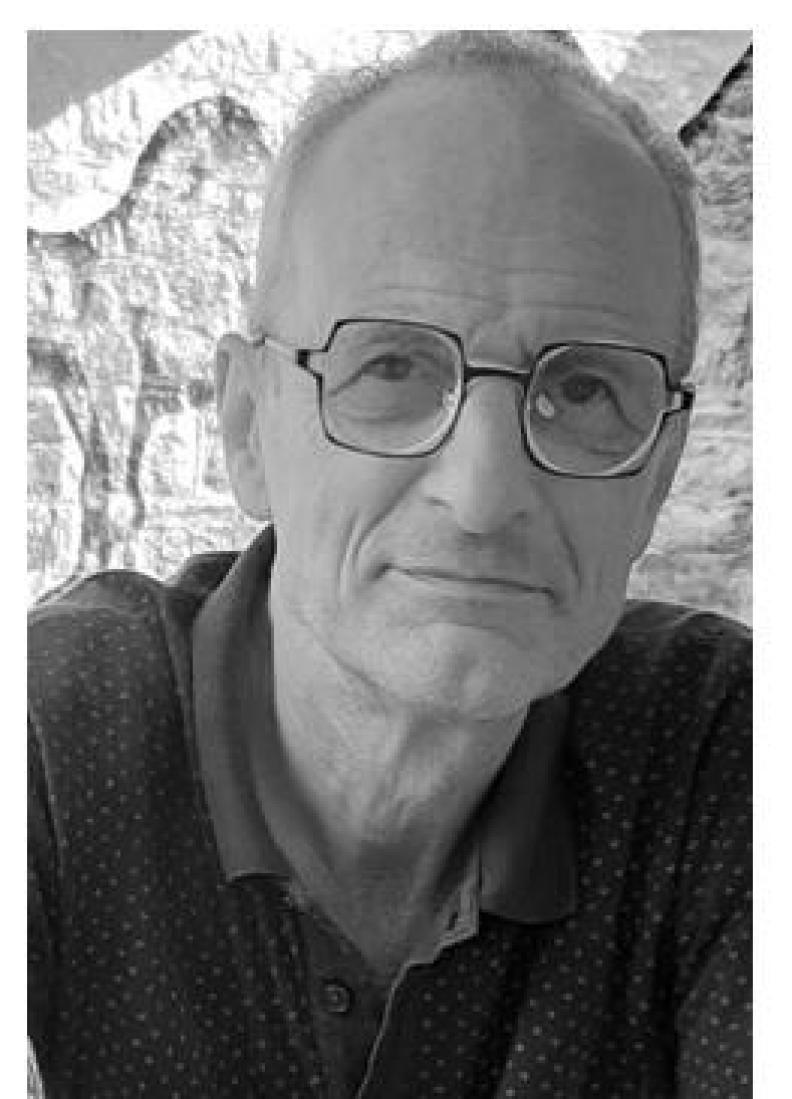 Jan Huylebroeck, Belgian pianist, percussionist-timpanist and arranger-composer, started his professional career in 1975 and retired in 2016 as pianist-accompanist at the Music Conservatory of Bruges.

The concert life remains. He is still timpanist of the Belgian orchestras Anima Eterna Brugge and B'Rock on historical instruments.

As a low brass player he performs on ophicleide and serpent.

He is a composer-arranger of repute whose work extends to chamber music, music for solo instruments, brassband and symphonic orchestra. In the free time? He owns a pilot licence 'private pilot', drives diesel trains on a touristic railway, drives and maintains old historical buses and loves his old-timer Renault Dauphine build in 1963.

In 2020 his memoires 'Vijf vóór acht' were published.
Georg Fritz - Oboe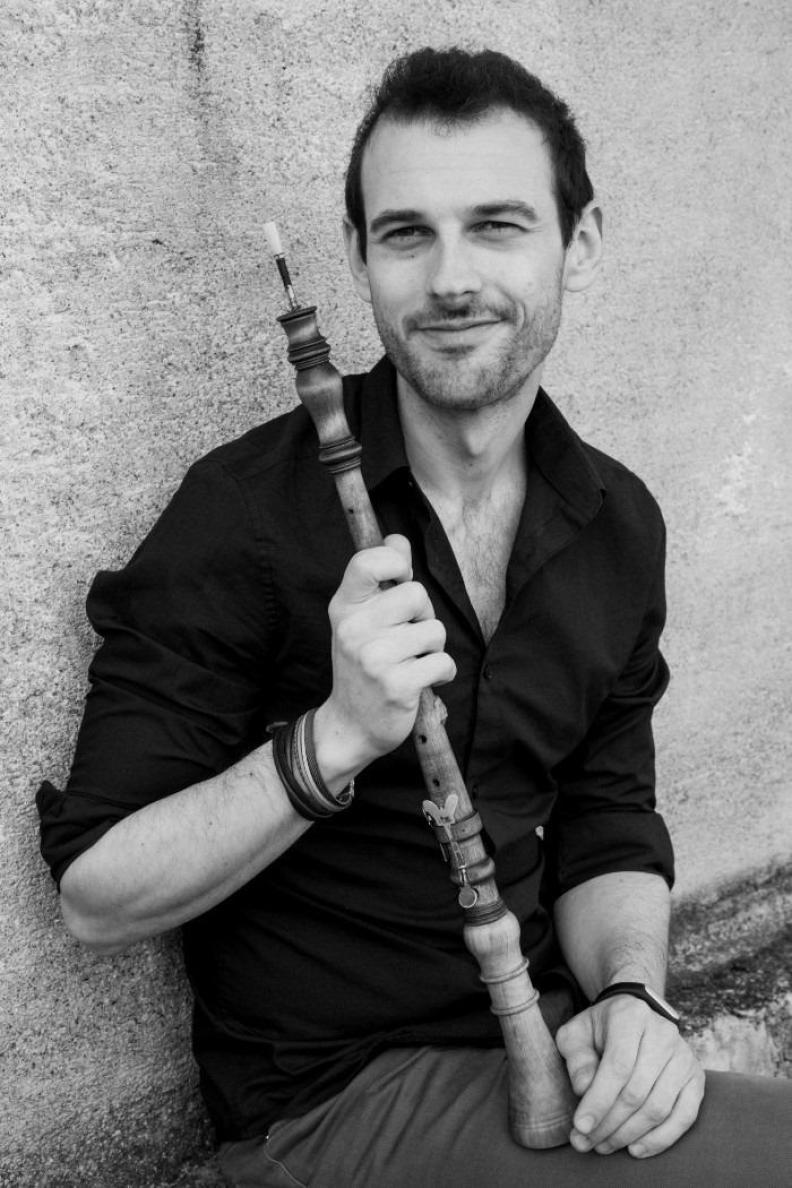 Georg Fritz erhielt seine musikalische Ausbildung auf Oboe und Blockflöte in Salzburg, Linz, Amsterdam und Bremen. Als Interpret auf barocken, klassischen und romantischen Instrumenten spielt er Konzerte in ganz Europa, Israel, der Türkei, Südafrika, Amerika und China , mit Ensembles wie Akademie für Alte Musik Berlin, Camerata Bern, Le Cercle de l´Harmonie, Wiener Akademie, Ensemble Matheus, Barocksolisten München, Münchner Hofkapelle, Balthasar Neumann Ensemble, De Nieuwe Philharmonie Utrecht oder Accademia Montis Regalis. Darüber hinaus engagiert er sich besonders für das Ensemble Odyssee, dessen Gründungsmitglied er ist. Mit dem Ensemble unternahm er in den letzten Jahren zahlreiche Konzertourneen in Europa und nahm zahlreiche CDs für die Plattenlabels Pan Classics und Glossa auf, darunter Oboenkonzerte Robert Woodcocks. Neben seinen Aktivitäten als Oboist widmet er sich auch der Erforschung und dem Bau von Kopien historischer Oboen in seiner eigenen Werkstatt in Tirol. Außerdem lehrt er an der Universität für Musik und darstellende Kunst Graz.
Daniel Lanthier - Oboe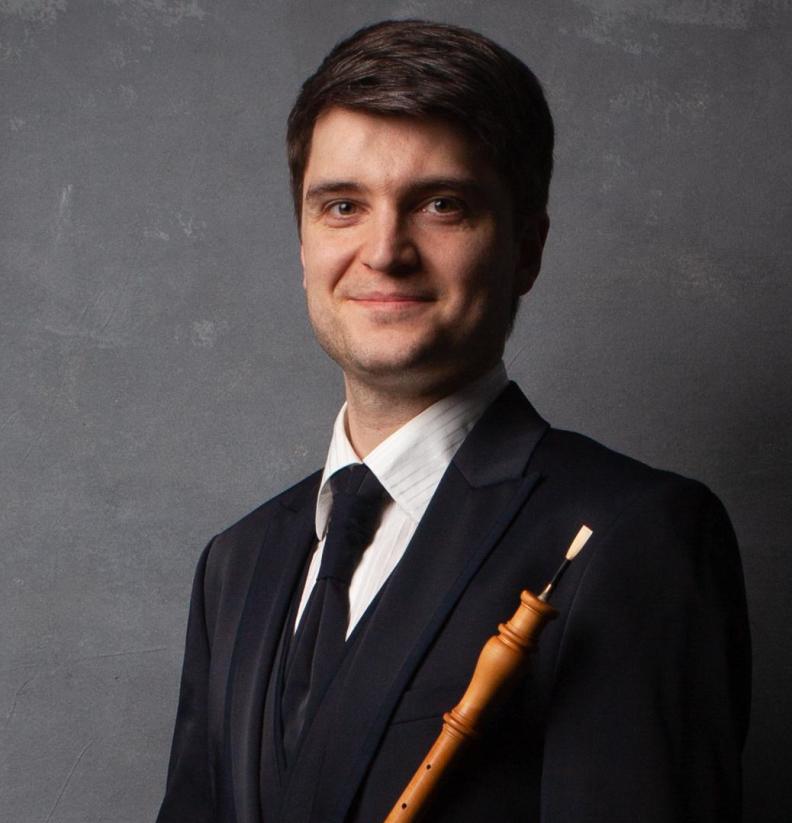 Originally from Montreal, Canada, Daniel Lanthier leads an international career, frequently touring in Europe, North America, South America and the Middle East with renowned ensembles such as Concerto Köln, Les Musiciens du Louvre, Concerto Copenhagen, Musica Aeterna and Il Giardino Armonico. He has recorded numerous CDs under the labels Harmonia Mundi, Atma and Sony Records and has appeared as a soloist in Canada and across Europe.

A grant holder of the Canada Council for the Arts and the Countess of Munster Trust (UK), Daniel Lanthier studied at the Conservatoire de musique de Montréal, the Royal Academy of Music in London, and the University of Tel Aviv. He went on to specialize in early music with Alfredo Bernardini at the Conservatory of Amsterdam. Daniel currently lives in the Netherlands and shares his passion and knowledge of early music, teaching baroque oboe at Utrechts Conservatorium and giving masterclasses at the Prince Claus Conservatoire, the Conservatoire de musique de Montréal, and at the summer school of the Ochsenhausen Monastery in Germany.
FriederikeVollert – recorders
FriederikeVollert, born in 1993 in Nuremberg, studied recorder with Prof. Myriam Eichberger at the HochschulefürMusik FRANZ LISZT Weimar and graduated in 2018 with a Bachelor's degree with top marks; she is currently studying for a Master's degree in instrumental solo at the Universität der Künste Berlin with Susanne Fröhlich and Prof. Christoph Huntgeburth.
Early music, contemporary works and improvisation equally form Friederike's versatile repertoire. Beyond the boundaries of genre, she experiments with the most diverse concert formats – always with the aim of corresponding to the content of the music and making it accessible to the audience. In her search for the manifold ways of expression, interdisciplinary projects are also an important part of her work, and she has been able to gain a wide range of experience with art forms from the fields of opera, puppet theatre, poetry and dance.
She has received various scholarships and awards: She was a finalist in the prestigious international competition "Musica Antiqua 2017" in Bruges and was awarded the "EUBO Development Trust prize" as the most promising European artist. At the international competition of the "Recorder Festival Nordhorn 2017" she won the 2nd prize. She is a scholarship holder of YEHUDI MENUHIN Live Music Nowe.V.; she was also supported by the Ernst Freiberger Foundation and the Carin RiesenFoundation as part of the Deutschlandstipendium and received a scholarship from the Hans and Eugenia Jütting Foundation in November 2015.
Friederike works closely with the Ensemble WEIMAR BAROQUE and has performed as a guest with various chamber music formations and orchestras, including the Akademie für Alte Musik Berlin, Cantus & Capella Thuringia, The Playfords, DSO Berlin, Staatskapelle Weimar, Nuremberg Philharmonic.
She regularly gives concerts at festivals such as the 'ThüringerBachwochen', the 'Leipzig Bachfest', the 'Kurt Weill Festival Dessau', the Bach Biennale Weimar or the Tage Mitteldeutscher Barockmusik.
Christina Hahn - Barockfagott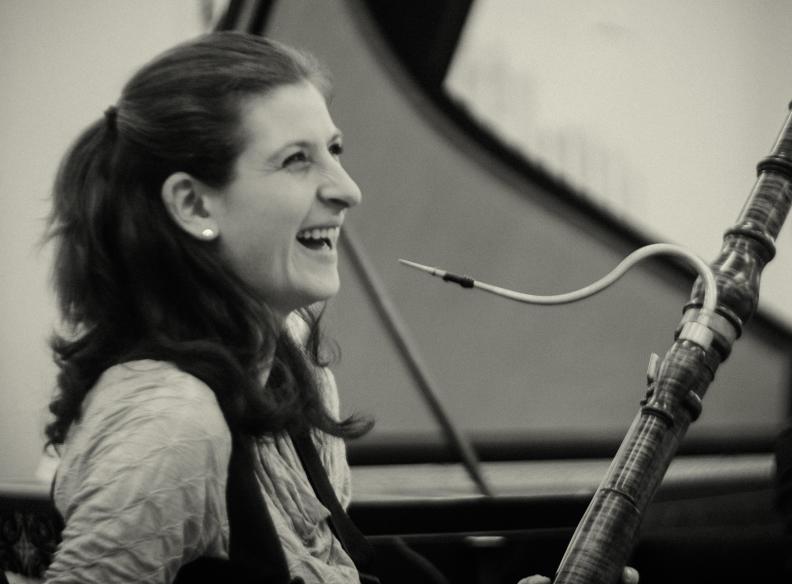 Christina Hahn, born in 1991 in Bergisch Gladbach, received her first recorder lessons in the age of six and afterwards lessons in violin and the piano. During her time at the music school in Bonn she was impressed by her recorder teacher Meike Herzig, who accompanied her to several music competitions.

From 2010 to 2015, she studied recorder performance and music education at the University Mozarteum in Salzburg with Prof. Dorothee Oberlinger and Matthijs Lunenburger. In 2015, she finished her Bachelor studies with honours. Afterwards she went to the Hochschule für Künste in Bremen to complete her recorder studies in the class of Prof. Han Tol. In summer 2017 she graduated her Master in ancient music performance. During her time in Salzburg and Bremen she startet do discover and to play the baroque bassoon as well. Her second Master at the Hochschule für Musik und Darstellende Kunst in Frankfurt am Main, studying historical bassoon instruments with Christian Beuse and Katrin Lazar, did she complete in September 2020.

In a variety of masterclasses and workshops she visited, she got many other important musical impulses from famous recorder players and artists like Walter van Hauwe, Kees Boecke, Paul Leenhouts, Maurice Steger, Michael Form, Alfredo Bernardini and Vittorio Ghielmi among others.In addition to her activities as a soloist, Christina Hahn is a dedicated chamber musician and plays in several settings of ensembles of baroque music and orchestra.

She played concerts with ensembles like "L'Arpeggiata" under the direction of Christina Pluhar and "Il suonar parlante" leaded by viola da gamba player Vittorio Ghielmi.

Notable concert series or concert halls are Kölner Philharmonie, Beethovenhaus Bonn, Opernhaus Bonn, Barockfestspiele Bad Arolsen, Potsdamer Musikfestspiele, Music festival Schloss Weilburg, Thüringer Bachwochen, and Concerts for Children at Stiftung Mozarteum. Other concert tours brought her to Italy, Belgium, Finland, and Mexiko.
Claudius Kamp - Dulcian, Baroque bassoon, classical bassoon, recorders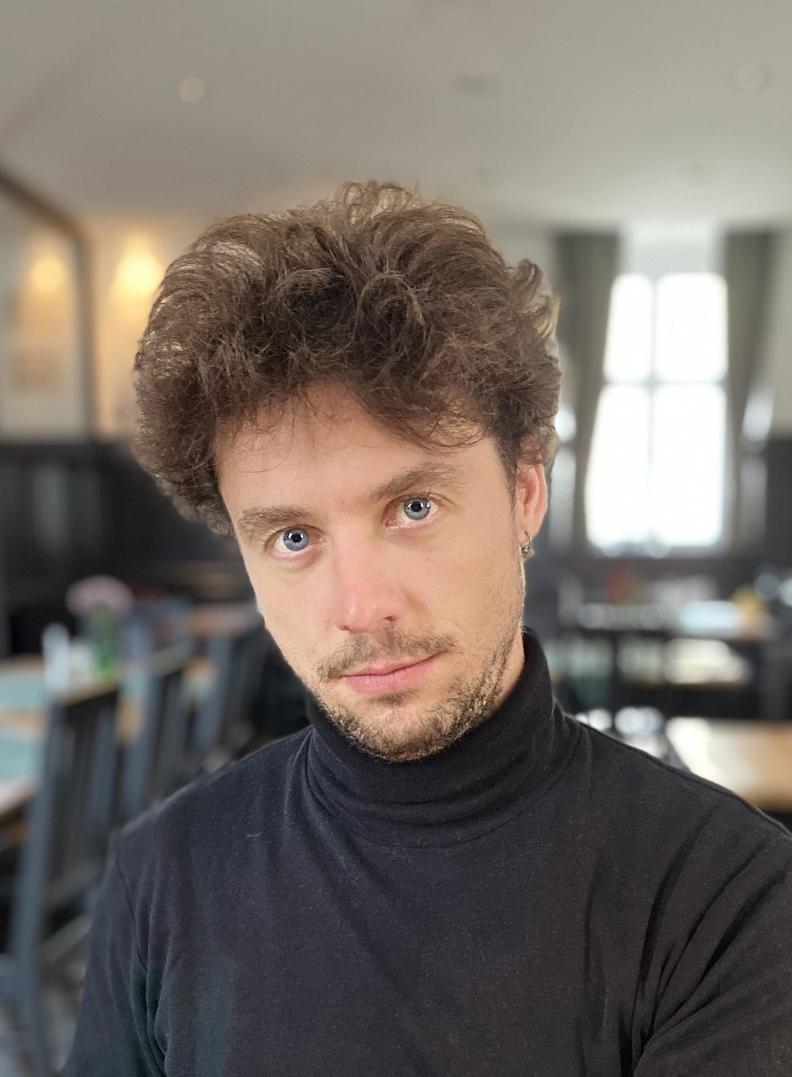 Claudius Kamp was born in 1989 and started playing the recorder when he was four. In 2013 he finished his diploma in early music in Weimar. Claudius has been studying recorder with Myriam Eichberger and Maurice Steger and baroque bassoon with Rainer Johannsen, 2013 – 2019 he studied baroque bassoon at the music university "Hochschule für Künste Bremen" and "Universität der Künste Berlin" with Chistian Beuse.
He has been inspired by masterclasses with many prestigious personalities in the field of early music, including Maurice Steger, Maurice van Lieshout, Paul Leenhouts and Carin van Heerden. Claudius has been a prizewinner at the German Jugend Musiziert competition. Thanks to success at various international competitions, whose juries included Ton Koopman among others, Claudius has given concerts in Israel, Minsk, Bogota, Medellin, Brussels, and Paris.
He joined shows in Amsterdam Concertgebouw with Maurice Steger and Capella Gabetta, at the Wiener Konzerthaus and the Philharmonies in Berlin and Cologne. In 2012 with L'arte del mondo he made a CD of Handel's Israel in Egypt. In 2013 he was a prizewinner at the Moeck / SRP International Solo Recorder Competition in London. Claudius has been selected as bassoonist of the European Union Baroque Orchestra for the 2016/17 season, and plays both recorder and bassoon in ensembles including moderntimes_1800 with director Reinhard Goebel, L'arte del mondo, Main- Barockorchester Frankfurt, Berlin Baroque, Capella Westfalica, Philharmonie Bonn, Bach's Erben, and Le Chardon.
Pandora Beaumont - Tanz, Choreografie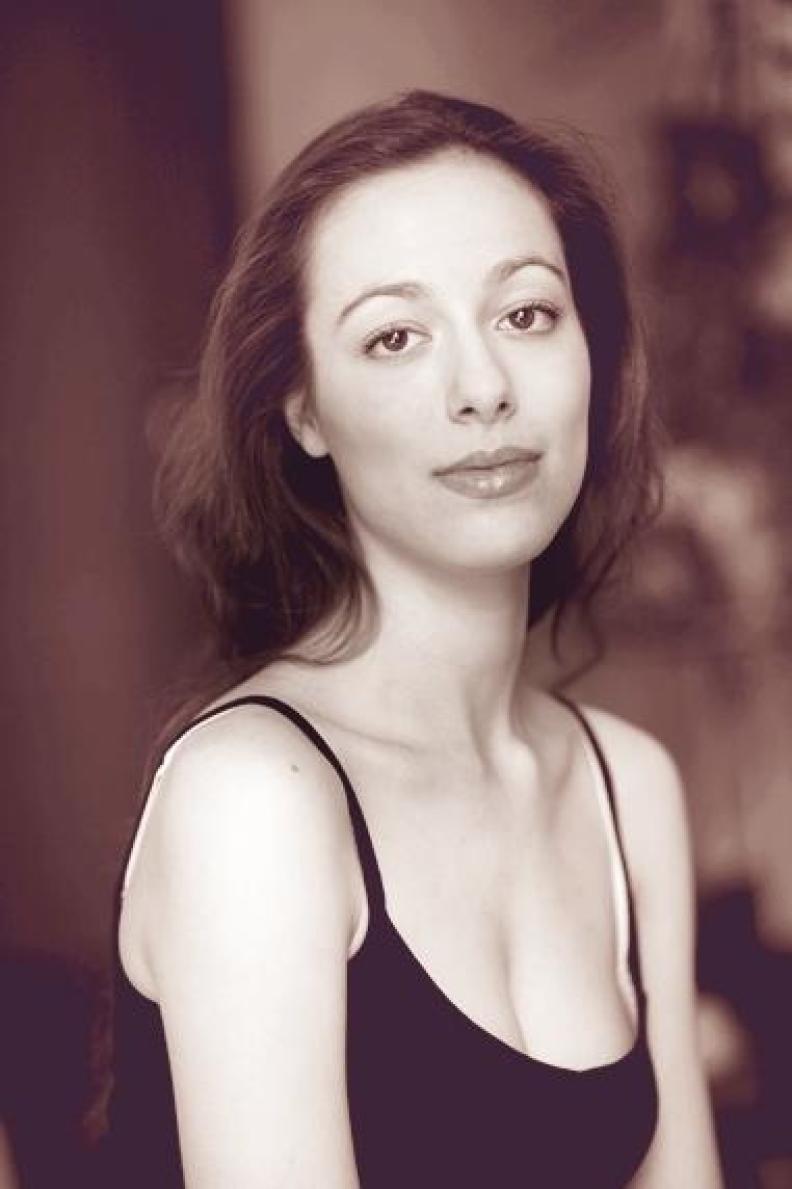 Pandora Beaumont wurde 1986 in Paris geboren. Sie begann im Alter von sieben Jahren mit klassischem Ballettunterricht, welchen sie wenig später an der École de Danse de l'Opéra national de Paris sowie an der École Nationale Supérieure de Danse de Marseille unter der Leitung von Roland Petit weiterführte. Nach Paris zurückgekehrt, vertiefte Pandora Beaumont ihre Fähigkeiten im Unterricht mit Dominique Khalfouni und anderen. Von 2005 bis 2006 bildete sie sich an der Vaganova-Akademie in St. Petersburg weiter.

Sie trat mit Tanzkompanien in Paris, London und Dublin als Solistin auf und entwickelte ihren Wunsch zum Choreographieren, vor allem in Anlehnung an einen neoklassizistischen Stil.

Ab 2014 studierte sie diesbezüglich am Rimsky-Korsakov-Konservatorium St. Petersburg und präsentierte der Öffentlichkeit ihre erste Choreografie "Clara Militch", anlässlich der Nacht der Museen 2015. Es folgte 2016 die Aufführung des Balletts "Paris – Suite Symphonique" für sechs Tänzer in dem Music-Hall Theater sowie die Aufführung von "Variations" im Rahmen eines Festivals für zeitgenössische Musik. Nebenberuflich hat Pandora eine Theaterausbildung sowie einen Bachelor in Anglistik an der Universität Paris absolviert. In den französischen Filmen "Chocolat" und "Polina" arbeitete sie als Tänzerin mit. 2017 konnte sie ihr erstes neobarockes Solo-Stück "Passacaille" in zwei Alte-Musik-Konzerten in St. Petersburg präsentieren.

Im Jahr 2018 führte sie ihre choreographische sowie tänzerische Betätigung nach Deutschland. In Weimar und Kassel kam es zu der Aufführung des zeitgenössischen Projektes "Musique Bewegt", für welches sie zwei Stücke choreographierte. Außerdem tanzte sie beim Eröffnungskonzert der Weimarer "Bach Biennale" ihre eigenen Choreografien.
Can Çakmur - piano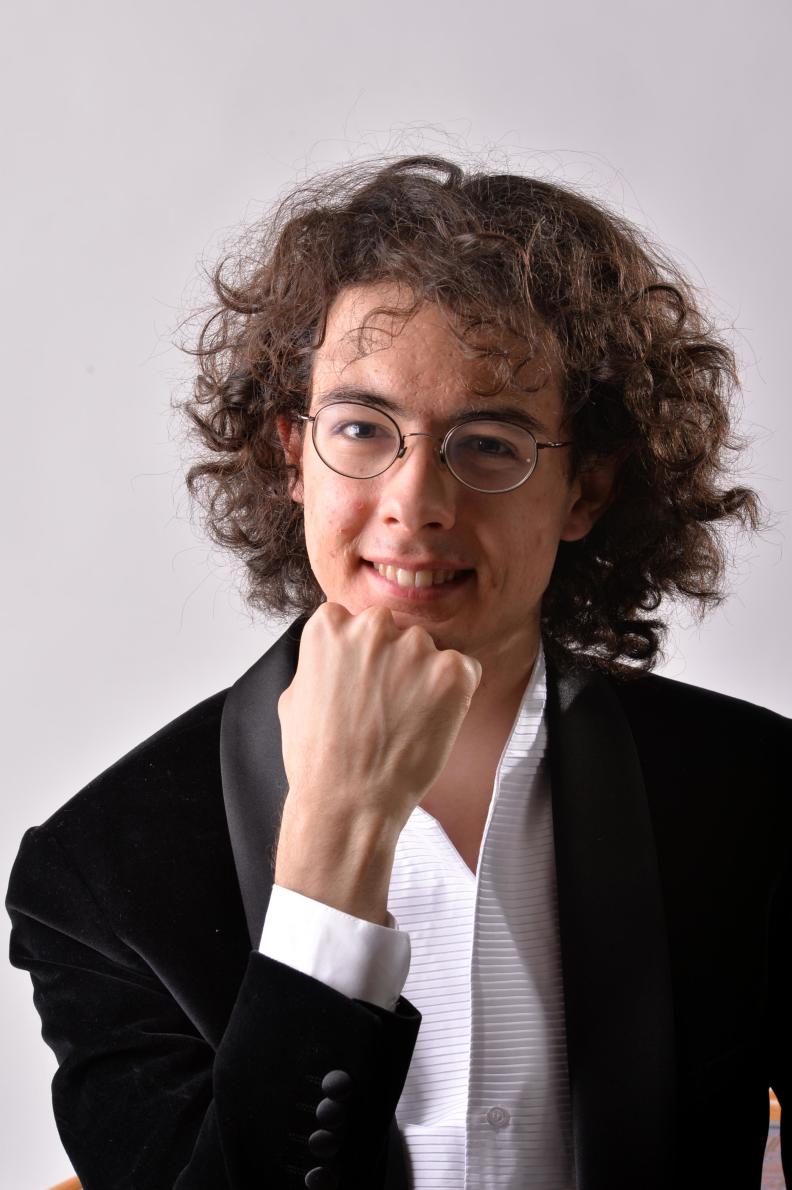 Turkish  pianist  Can  Çakmur  (Pronounced:  Djahn  Tchakmur)  is  the  first  prizewinner  of  the  10th Hamamatsu International Piano Competition in 2018 and the Scottish International Piano Competition in 2017. Çakmur  has  performed  in  concert  halls  suchas  Glasgow  Concert  Hall,  Eindhoven  Muziekgebouw, Lithuanian Philharmonic Hall, ACT City Hamamatsu or Fazioli Hall Sacile as well as the most important concert halls in his homeland, Turkey. He has appeared in the most important classical music festivals in Turkey; such as 43. Istanbul Music Festival, where he headlined the opening concert in 2015 with Borusan Istanbul Philarmonic Orchestra (BIPO) under Sascha Goetzel. In 2018 he has been re-invited for the "Festival Meetings" with the violinist Alican Süner and cellist Jamal Aliyev. He has also appeared in  Bodrum  D-Marin  International  Classical  Music  Festival,  Ankara  International  Music  Festival  and Antalya  Piano  Festival.
In  2014,  at  the  age  of with  conductors  such  as  Thomas  Søndergård,  Ken Takaseki, GürerAykal, Ender Sakpınar, Sacha Goetzel, Burak Tüzün, Alfonso Scarano,İbrahim Yazıcı, Joan  Pages Valls  and  Modestas  Barkauskas.
He is the recipient of "2015 Young Musician Award" at Donizetti Classical Music Awards in Istanbul and the 2018 DAAD-Prize of University of Music Franz Liszt Weimar given for his "extraordinary contribution to the international life of the University".  He has also  been  awarded  the  2018  Aydin  Gün  Encouragement  Award  by  the  Istanbul  Music  Festival. This season  he  will  make  his  debut  with  the  Royal  Scottish  National  Orchestra  conducted  by  Kensho Watanabe  as  well  as  with major  Japanese  orchestras  including  the  Tokyo  Symphony  Orchestra.  His debut SACD with BIS Records will be released in April 2019. As  an  avid  writer  and  speaker,  Çakmur  has  been  writing  monthly  for  the  Andante  Classical  Music Magazine since 2015 and moderates his own concerts. In 2016, he was invited by the Istanbul Music Festival for a pre-concert talk before the 75th Birthday Recital of İdil Biret. He has also played in cities like Ordu or Tokat, where classical music is rarely heard, to spread classical music to a wider audience.Born in 1997 in Ankara, Çakmur began his music education with Leyla Bekensir and Ayşe Kaptan. His studies with Jun Kanno and Emre Şen, whom he studied with for six years, influenced him greatly. In 2012,  next  to  his  high school  studies  in  Ankara, he  was  accepted  to  La Schola  Cantorum  in  Paris  to work  with Marcella Crudeli. He  received Diplome  de  Virtuosite  with highest  honours  in  2014.  Since 2012, he has had the chance to work with musicians such as Alan Weiss, Arie Vardi, Claudio Martinez-Mehner,  Leslie  Howard  and  Robert  Levin  among  others.
He  also  receives  a  scholarship  from  the International Academy of Music in Liechtenstein and participate regularly in the intensive music weeks and activities offered by the Academy. Çakmur currently pursues his studies with Grigory Gruzman in University  of  Music  Franz  Liszt  Weimar  and  continues  to  work  privately  with  Diane  Andersen  in Belgium.Can Çakmur is  a part of "G & S Pekinel Young Musicians on the World Stages" scholarship program, supported by TUPRAS, and has been granted a grand piano to aid his studies.